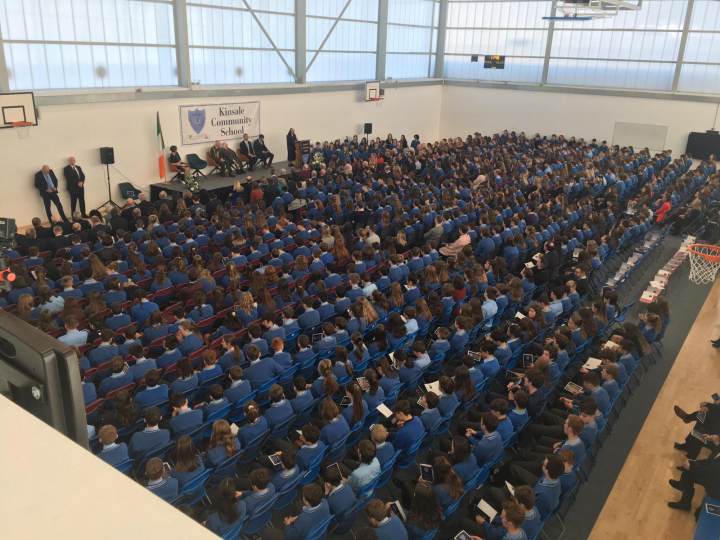 President Higgins visited Kinsale Community School.
The President unveiled a sculpture of the 1916 Proclamation commissioned by the school as well as two plaques on the Kinsale Community School Wall of Fame.
The school has dedicated one of its halls to the President.
Click on the 'Audio' tab to listen to the President's speech to students and staff.
Related events: