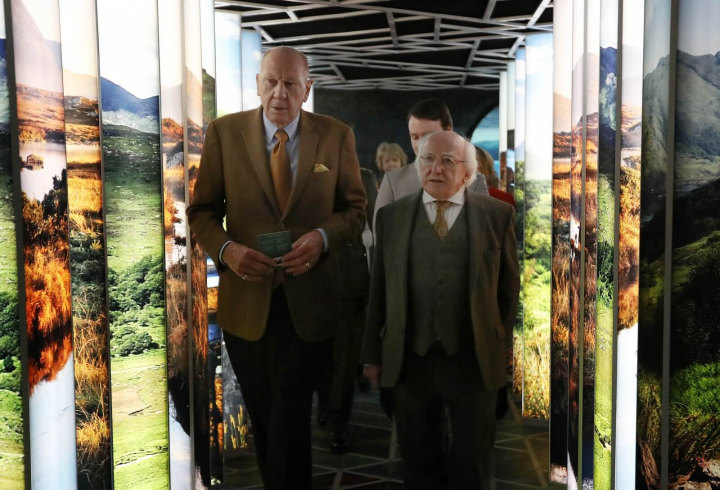 The President visited the Irish Emigration Museum on Dublin's Custom House Quay - the departure point for so many of Ireland's emigrants.
The President has spoken on many occasions of the importance of Ireland's emigrant experiences, its causes and its consequences for present-day policy making.

In his recent St. Patrick's Day address (available here) the President emphasised the global nature of Ireland's cultural heritage, and during his State Visit to Greece he highlighted our responsibility to support contemporary migrants and asylum seekers.