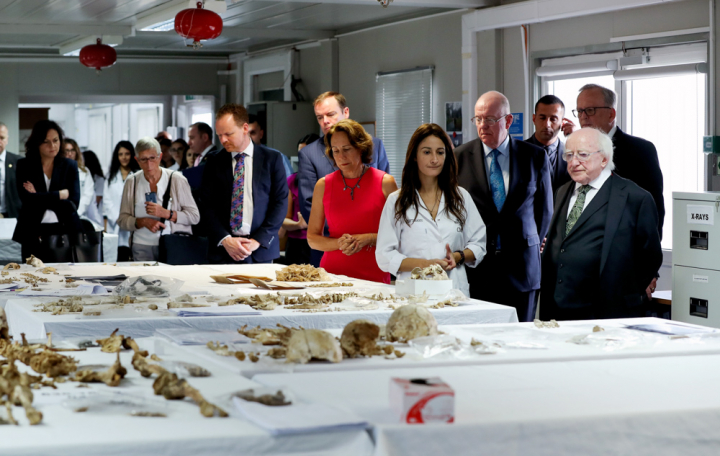 President Higgins paid a visit to the Committee on Missing Persons to meet the members and visit the laboratory, to learn about the important role being played by the Committee in recovering and identifying the remains of the missing in Cyprus.
The Committee is a body setup in 1981 by the leaders of the Greek Cypriot and Turkish Cypriot communities, to recover, identify and return to their families the remains of people who went missing during inter-communal conflicts.
In total, 2003 people went missing during the fighting in 1963/64 and the events in 1974. As of August 2019, the remains of 1,214 people have been exhumed, and 956 have been identified.
The Committee has three members, one each appointed by the two communities and a third member selected by the International Committee of the Red Cross (ICRC). The Committee employs a team of over 60 archaeologists, anthropologists and geneticists, who conduct excavations throughout the island.
Since 2012, the Committee has been working with Iraqi authorities, who wish to use the Committee's expertise to establish the fate of between 250,000 to 1 million missing persons.