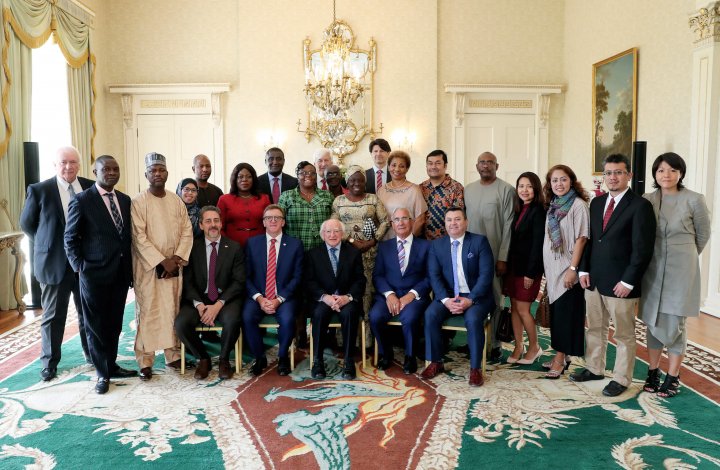 President Higgins addressed a group of people involved in the UNCTAD TrainForTrade Port Management Programme.
17 senior managers from the member ports of the English-speaking network of the programme (Indonesia, Ghana, Malaysia, Nigeria, and the Philippines), as well as prospective port members (Serbia) and former members (Namibia) met in Dublin to exchange experiences and knowledge on modern port management.
The President said that "as an island nation, almost uniquely dependent on international trade, we in Ireland know and value the importance of our ports, and all who work there."