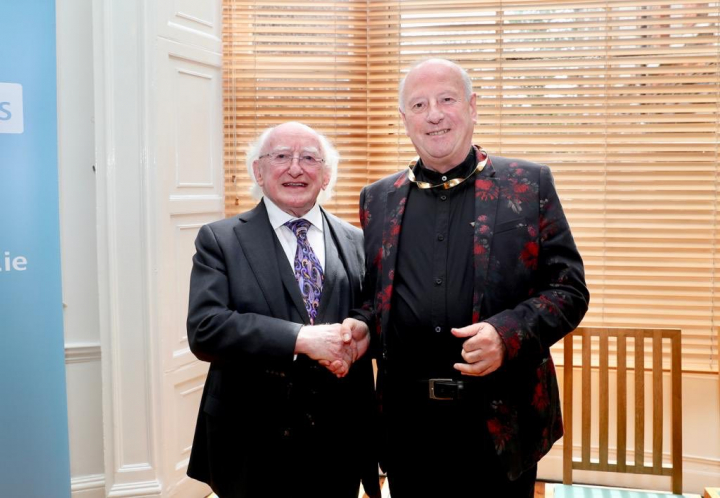 President Higgins bestowed the honour of Saoi on Roger Doyle.
Roger Doyle received the highest honour open to an Irish artist and was presented with the symbol of the office of Saoi, a golden torc.
Roger Doyle became the twentieth artist to receive the honour since its inception in 1984. The title is awarded for life, and can only be held by at most seven people at the same time.