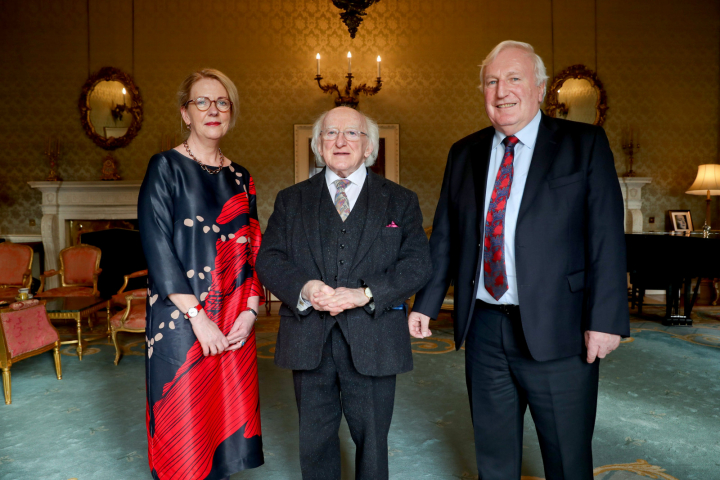 The President met with Virginia Teehan, the newly appointed Chief Executive Officer of Heritage Council.
The Heritage Council was established as a statutory body to promote an integrated approach to heritage, with responsibilities that include both its cultural and natural aspects.
In 1993, the National Heritage Council was transferred from the Department of the Taoiseach to the new Department of Arts, Culture and the Gaeltacht, when Michael D. Higgins was Minister. Then Minister Higgins appointed the first Chairperson of the statutory body. Since then, the Heritage Council has overseen the development of a Heritage Officer network throughout most counties in Ireland and the allocation of over €18 million in grant aid to hundreds of projects throughout the country.