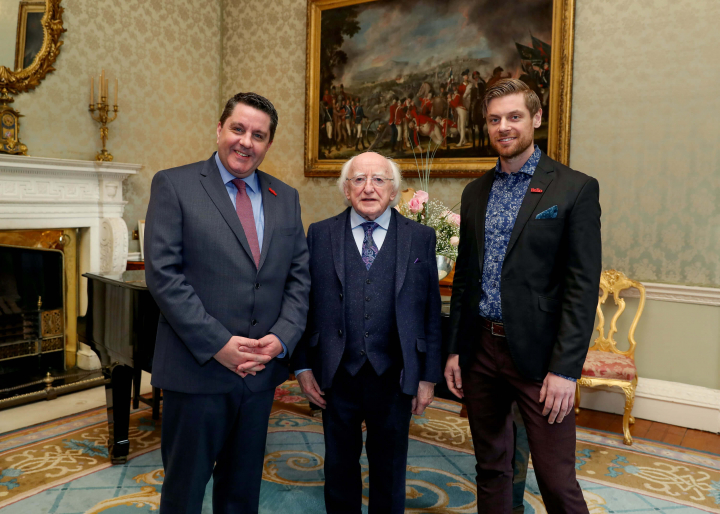 President Higgins met with representatives of the World Anti-Bullying Forum 2019.
The Forum will take place in Dublin in June 2019, and follows on from the first World Anti-Bullying Forum which took place in May 2017 in Stockholm. The aim of the Forum is to broaden understanding of bullying, harassment, discrimination and other of forms of inhumane actions and violence among children and youth.
President Higgins has spoken out against bullying before, saying violence and bullying have a destructive effect on people's lives and rob them of their dignity. During his visits to schools around the country, the President has mentioned the destructive impact bullying can have on a person's life.