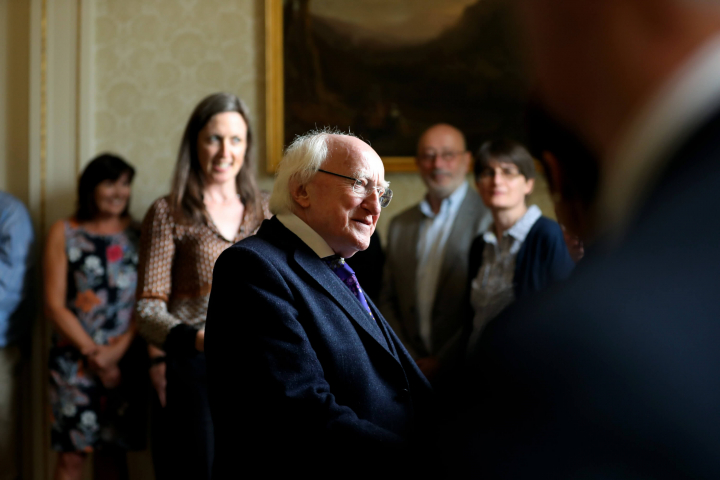 President Higgins hosted a reception for representatives of the National Literacy Agency, to mark National Literacy Awareness Week.
NALA is "an independent charity committed to making sure people with literacy and numeracy difficulties can fully take part in society and have access to learning opportunities that meet their needs."
President Michael D. Higgins, as Patron of NALA, also gave the opening address for the National Adult Literacy Awareness Week in 2015. That speech is available here.
You can read, or listen to, the President's 2017 speech by clicking on the tabs above.
Related events: