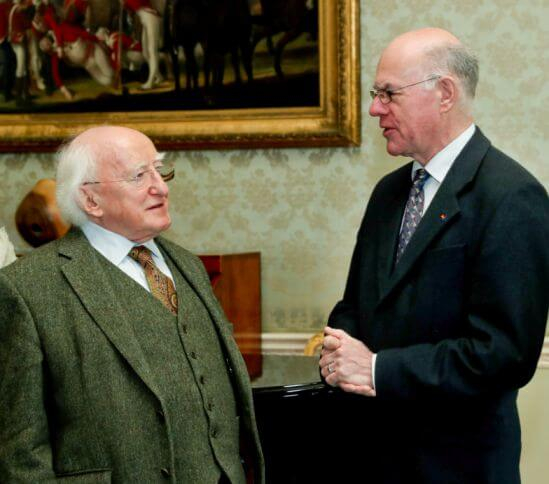 On Friday President Higgins received Professor Norbert Lammert, President of the German Bundestag, on a courtesy call.
President of the 630 seat Bundestag since October 2005, Prof. Lammert is responsible for ensuring that the German parliament's rules are upheld and representing the parliament in the public sphere. He also heads the Bundestag Administration, which has around 2500 members of staff, and the Bundestag police.
The President discussed a number of issues relating to the future of Europe.
You can read the President's views in some of his recent speeches, including this speech to the Association of Contemporary European Studies and his speech to diplomats accredited to Ireland.