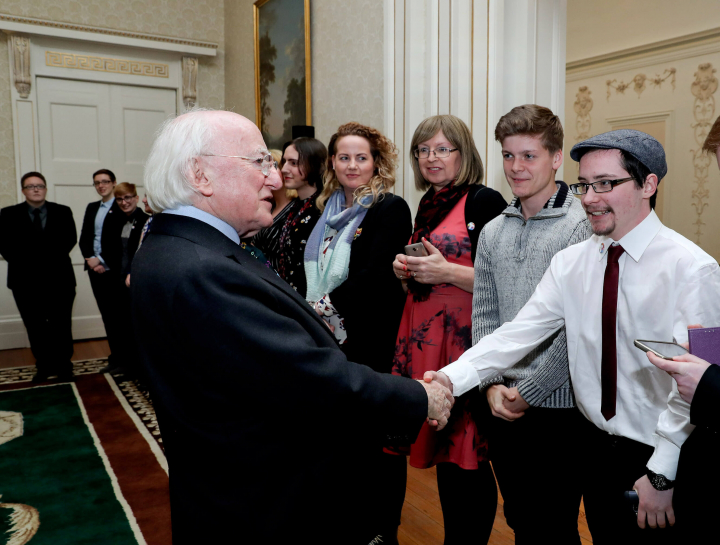 President Michael D. Higgins hosted a reception for members of the Transgender Equality Network Ireland.
In his speech, the President reflected on the changes in Ireland in relation to the vindication of the rights of LGBTI people, paying tribute to those who campaigned in favour of those rights over many years.
You can read the President's speech, by clicking on the link below.