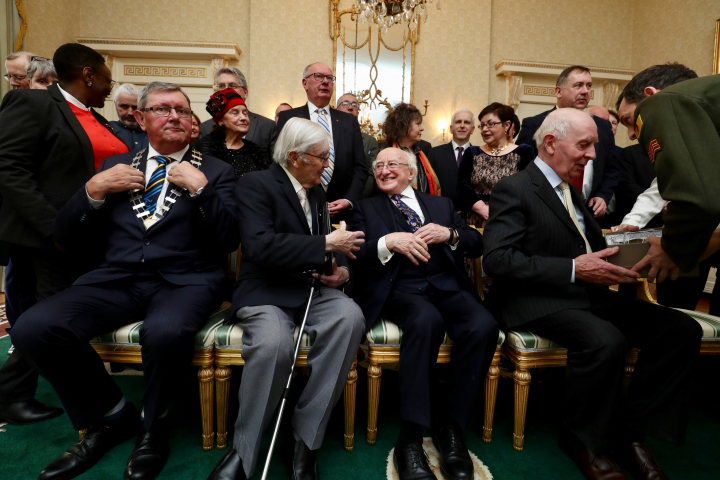 President Higgins welcomed members of the Tipperary Peace Committee to Áras an Uachtaráin, to mark the initiative's 35th Anniversary.
Inspired by the World War I song "It's A Long Way to Tipperary," the Tipperary Peace Convention was founded to promote peace and co-operation, awarding the first Tipperary Peace Prize to Sean McBride in 1984.
Since then, the Committee has honoured many international leaders, including Nelson Mandela, Bill Clinton, Mary McAleese, Malala Yousafzai, Ban-ki Moon and former Colombian president Juan Manuel Santos.
As part of his work promoting ethical and human rights based foreign policy, President Higgins has made the promotion of peace and sustainable development a cornerstone of his Presidency, highlighting the importance of international cooperation and respect for human rights.
Click on the Speech tab above for more information.