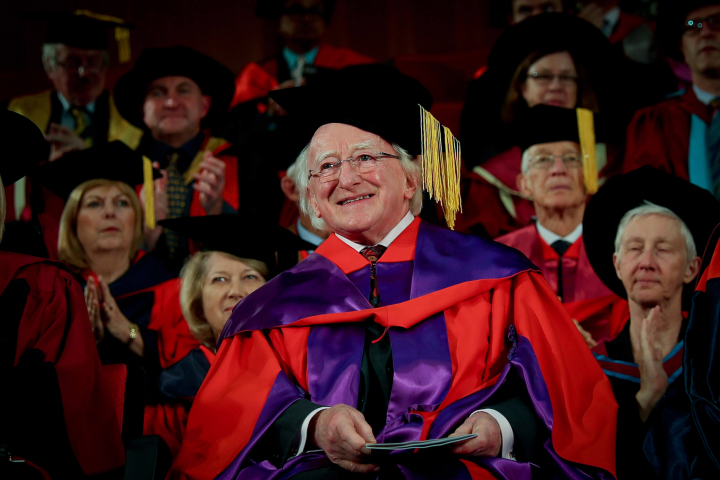 On 10 October, President Higgins received an honorary degree of Doctor of Laws from the University of Western Australia.
After the conferral, the President and Sabina attended a concert, 'Another Sense of Ireland'.
The 'A Sense of Ireland' concert was produced a part of the 1916 centenary commemorations and was first staged on 30 April 2016 at the Octagon Theatre in Perth. It was produced under the auspices of the Australia Ireland Heritage Association, and was devised and directed by Frank Murphy. The production was a celebration of Ireland's rich heritage in music, song, drama, poetry, verse, and dance and featured local Western Australia talent, both Irish born and of Irish ancestry.