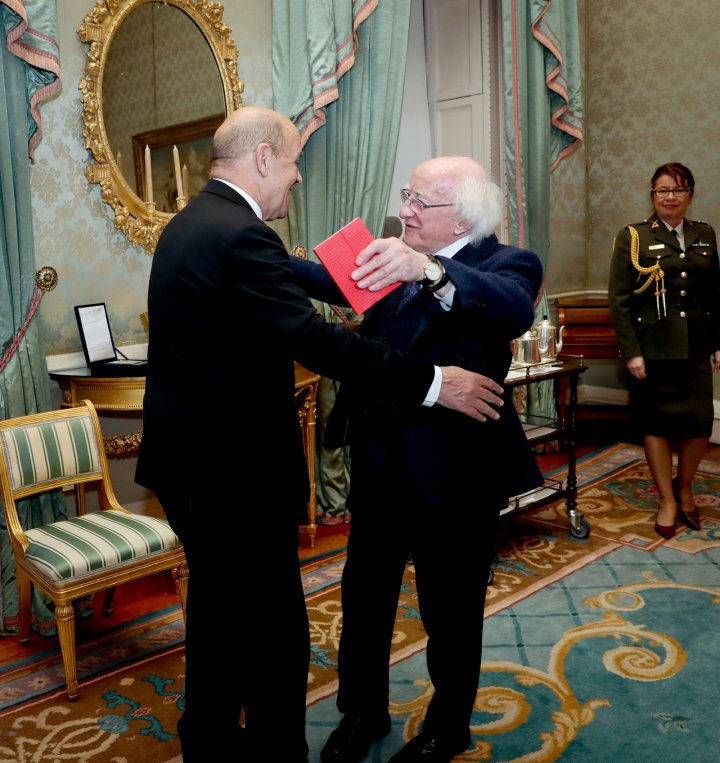 President Higgins met with France's Minister for Europe and Foreign Affairs, Mr Jean-Yves Le Drian.
The President first met with Mr. Le Drian when they were mayors of Galway and Lorient respectively.
The two men also met during the President's 2014 official visit to the Festival Interceltique de Lorient and to First World War commemorations in Liege and Mons in Belgium, and during the 2015 WW1 commemorations at Gallipoli.