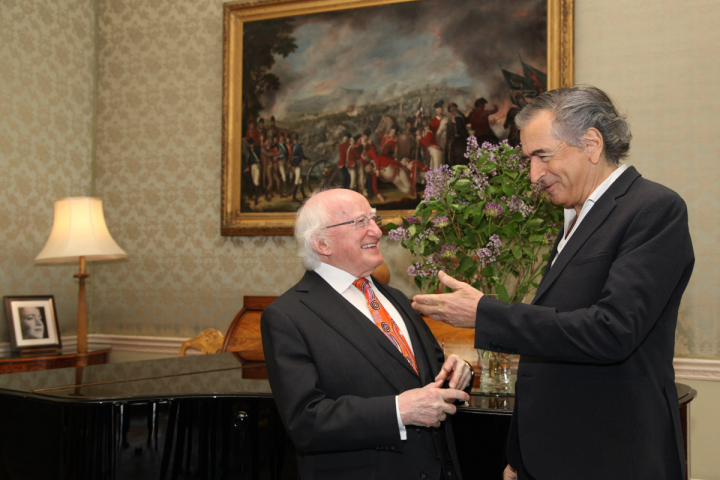 President Higgins met French philosopher, journalist and film maker Bernard-Henri Lévy.
Mr. Lévy was in Ireland to perform his one-man play 'Looking for Europe'.
The President and his visitor discussed a wide range of visions for the future of Europe, both stressing the need for peaceful cooperation, social cohesion and practical solidarity.
President Higgins has set out his views on the future of Europe in a number of speeches, including: