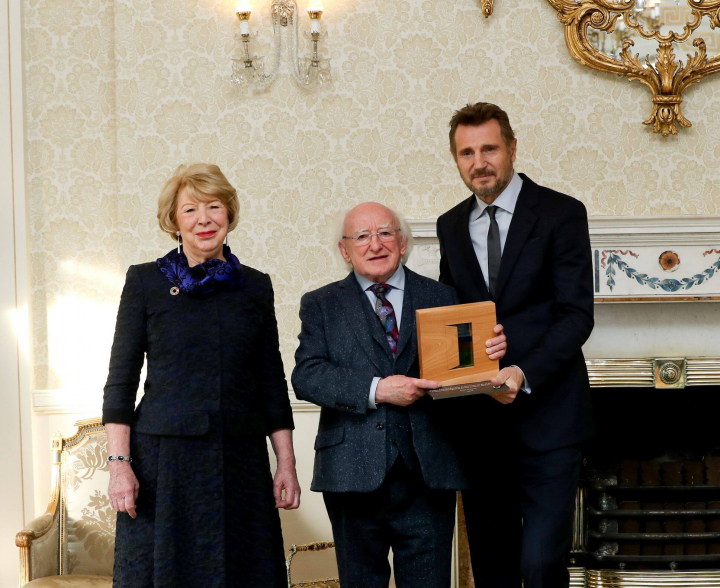 On Friday 12 January, President Higgins presented Liam Neeson with the Presidential Distinguished Service Award.
The Presidential Distinguished Service Awards for the Irish Abroad highlight outstanding work by Irish people living overseas across a range of areas, from sport to science, charity or community support.
Liam Neeson received his Award for his work helping to raise the profile of Irish artists around the world, his strong personal support for a variety of initiatives to promote tourism to Ireland and his work with UNICEF.
You can listen to the President's remarks by clicking on the link below.