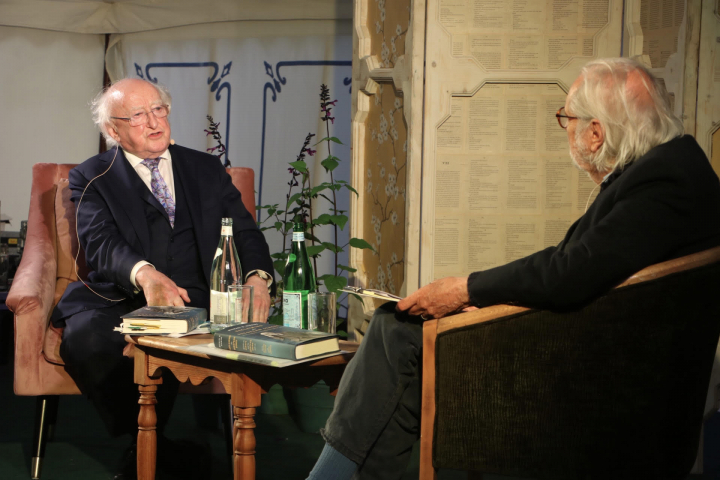 President Higgins took part in the 2021 Festival of Writing and Ideas, in Borris, Co. Carlow.
The Festival of Writing & Ideas takes place each year in the grounds of Borris House. The festival, which has been running since 2012, brings together writers, artists, academics and journalists for a weekend of dialogue and discussion.
President Higgins was interviewed by British film producer, educator, environmentalist and member of the House of Lords, David Puttnam.
In the interview, the President said that those who had contributed the least to the climate crisis were paying the harshest and most immediate price, and that we need to show solidarity with those who are being driven from their homes by climate chaos and climate related conflicts: "We will be obliged to widen our perspective of home to all people on Earth in an act of international solidarity."
Click on the Photos tab for more information.
Earlier this year, the President was interviewed by author Colm Tóibín for an online part of the Festival. That conversation was based on the President's recent book of speeches, "Reclaiming the European Street", and the President's views on the importance of art and creativity, and of supporting those who work in the creative industries.
Click here to watch the interview.