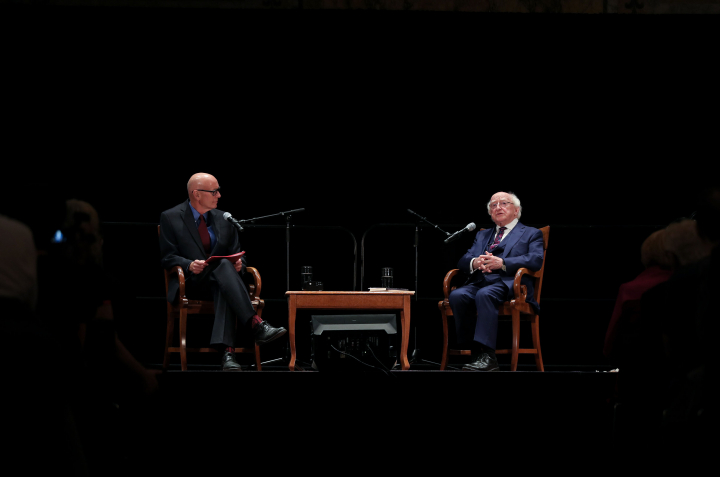 President Higgins took part in an interview hosted by journalist Dan Barry.
The event took place in New York's Public Library. With nearly 53 million items, on 92 locations, New York's public library system is the second largest public library in the United States, and the third largest in the world.
The library hosts regular informal lunch-time talks and public "In Conversation" events.

The President and Sabina Higgins visited the New York Public Library in April 2018.