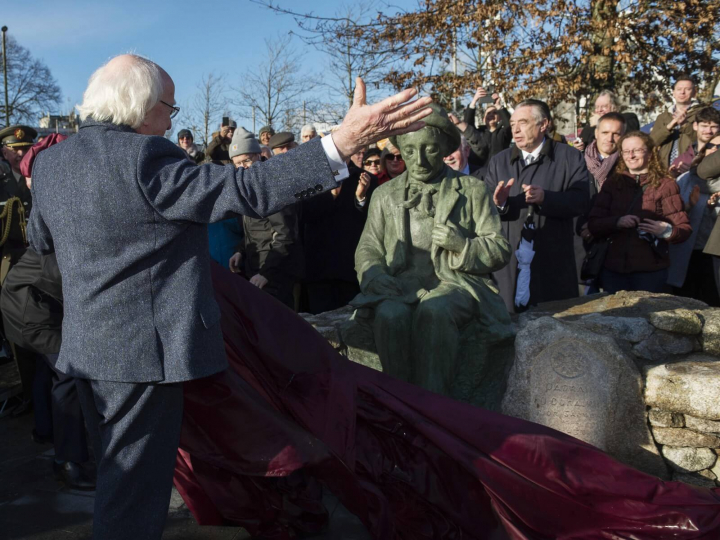 The President unveiled the Pádraic Ó Conaire replica statue in Galway's Eyre Square.
The original statue of Pádraic Ó Conaire, made by sculptor Albert Power, was unveiled by Eamon de Valera on Easter Sunday 1935. Repaired in 1999, it was moved to the Galway City Museum.
In 2016, a bronze replica was cast from a mould of the original statue, which was placed on a foundation of original Connemara stone donated by the O' Conaire family from the family home in Rosmuc.
You can listen to the President's speech by clicking on the 'Audio' tab.