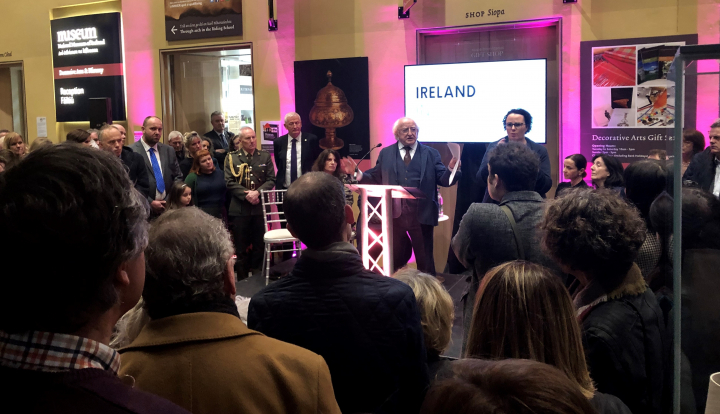 President Higgins opened the 'Ireland in Focus: Photographing the 1950s' exhibition, a major exhibition of rarely shown photographs taken around Ireland in the 1950s.
The Exhibition explores the way in which three photographers, from France and North America, portrayed Ireland.
The Exhibition features images by Henri Cartier-Bresson taken in Dublin, Kildare, Westmeath, Galway, Kerry, Cork, Tipperary, Kilkenny, Waterford, and Wexford between 1952 and 1962, 30 images by Robert Cresswell, the Paris-based American anthropologist who spent over a year living in Kinvara in 1955 and 1956, with return visits in 1957 and 1958, in the development of his work Une Communauté Rurale de l'Irlande and 25 images by American photographer Dorothea Lange, taken in Co Clare in 1954.

Related events: