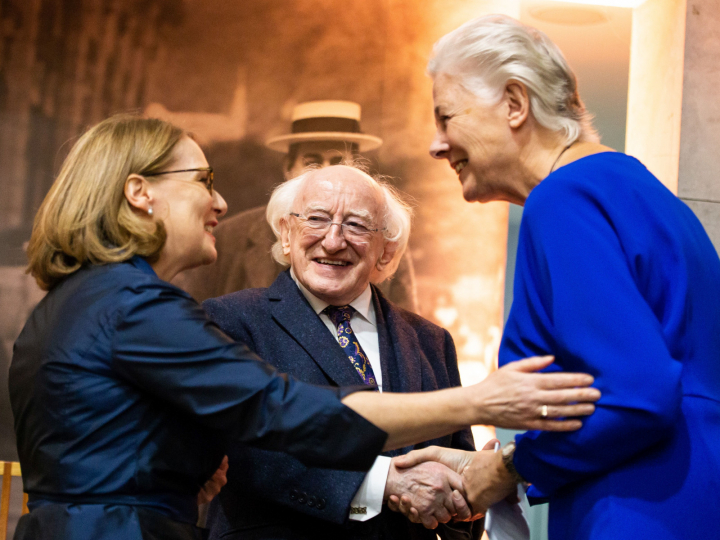 President Higgins performed the formal opening of the 'Gift of a Lifetime. Treasures from Chester Beatty's Collection' exhibition
Celebrating the 50th anniversary of Sir Alfred Chester Beatty's bequest to Ireland, 'Gift of a Lifetime' presents a selection of masterpieces from the collection.
You can read, or listen to, the President's speech by clicking on the 'Speech' or 'Audio' tabs.