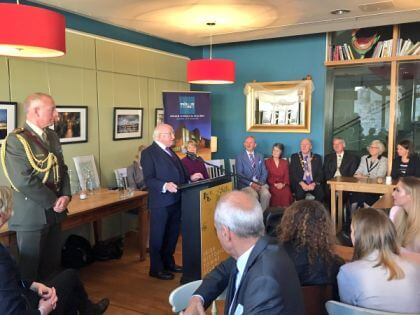 President Michael D. Higgins formally launched the Irish Historic Towns Atlas of Galway/Gaillimh, the 28th such publication in a series resulting from a research project by the Royal Irish Academy.
The historic atlas of Galway/Gaillimh presents the results of years of research into the origins and development of Galway, detailing over 2,500 sites in Galway city.
In his speech, the President paid tribute to the researchers and highlighted how a real understanding of our history helps provide the knowledge we need to build a better future.