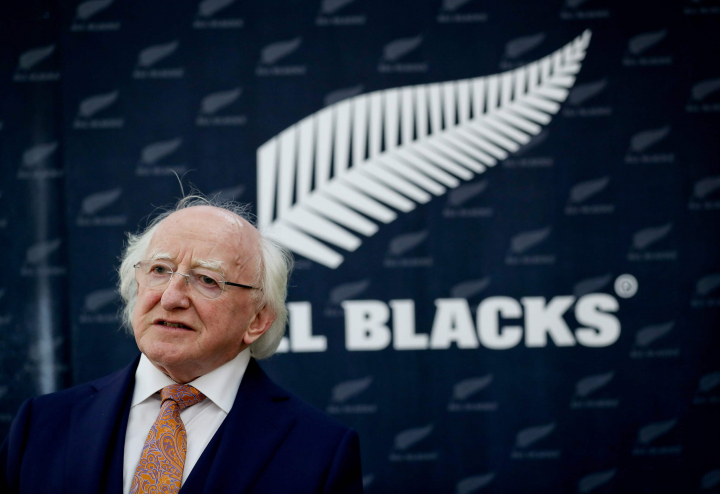 The President made a special presentation to the New Zealand Rugby Union in honour of Irishman Dave Gallaher, the first All Blacks touring captain, commemorating the centenary of his death at Passchendaele on 4 October 2017. Mr. Gallaher captained the New Zealand team in 1905 on its trip to Britain, France and North America. This was the first time that the name 'All-Black' was used for the New Zealand rugby team and it was also the first time that the team travelled outside Australasia.

The President spoke about the connections between Ireland and New Zealand in rugby, mentioning Dave Gallaher and Joe Schmidt, as well as the recent crowning, in Belfast, of the Black Ferns as World Champions, in front of the largest ever crowd for a game of womens' rugby.

The President also used the opportunity to seek New Zealand's support for Ireland's bid to host the Rugby World Cup in 2023, assuring the New Zealand Rugby union of public support for the bid and highlighting rugby as a unifying force on the island of Ireland.