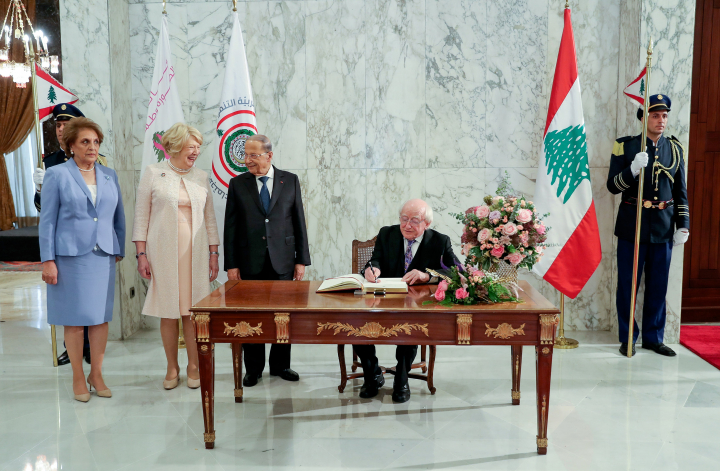 President and Sabina Higgins were welcomed at the Presidential Palace in Beirut by President Michel Aoun.
President Higgins inspected the guard of honour at the Presidential Palace, before his meetings with the Lebanese President.
The meetings took place in the 22 November Salon, named after Lebanon's national day, which marks the end of the French mandate over Lebanon, in 1943.
President Higgins signed the Guest Book in the Presidential Palace.