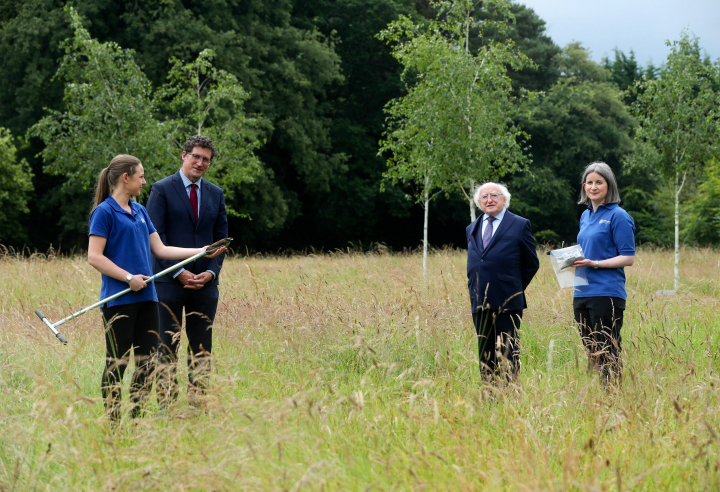 President Higgins met staff of the Geological Survey Ireland and Minister Eamon Ryan, to discuss the Tellus project.
The Tellus survey, which began back in 2011, is a national programme to examine the chemical and physical properties of our soil, rocks and water. The project is undertaken by Geological Survey Ireland and funded by the Department of the Environment, Climate and Communications.
The survey has collected and analysed thousands of soil samples and the resulting data and maps are used to further our understanding of the chemical nature of our soils. The findings will also inform the President's efforts to improve the biodiversity in the grounds of Áras an Uachtaráin.
Click here to find out more about the Áras an Uachtaráin biodiversity project.
President Higgins and Sabina have been strong supporters of the Sustainable Development Goals, and have been advocating the changes necessary to ensure a more sustainable future for Ireland and the world.
With this in mind, the President asked the OPW, who manage the 120 acres of Áras an Uachtaráin, to commission a year-long biodiversity audit, and to make recommendations for how the Áras can be better managed for nature. The report was compiled by scientists from Trinity College and delivered late last year.