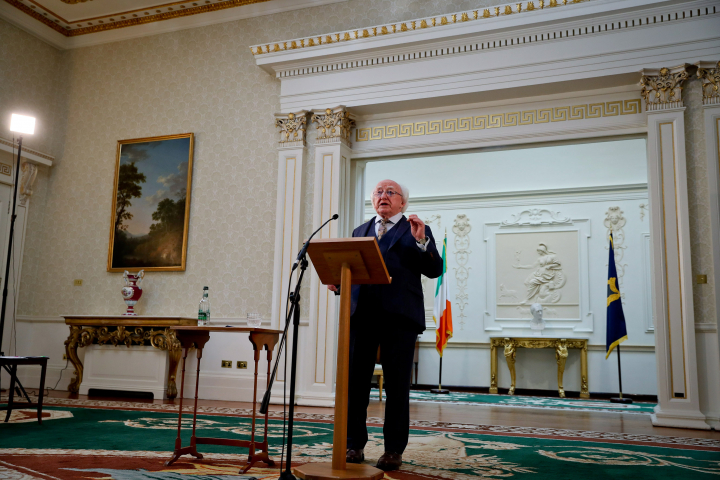 President Higgins marked the UN International Day of Women and Girls in Science, with a special message.
Click on the Audio or Video tabs to listen to the President's message, or click here to read it.
In his message, the President said that the International Day provides an appropriate occasion "to celebrate the contribution of women to the field of science, to acknowledge how important a contribution it is, and to highlight the ongoing need for action to ensure the voices of women and girls are heard more widely and at every level in the world of science."
Noting that, despite progress in recent years, a significant gender gap remains, the President highlighted a number of issues that affect women's participation in science and technology, to be addressed urgently.
In his message, President Higgins also addressed "every young girl who is wondering if a future in science is for her", by highlighting the many positive female role models and telling aspiring female scientists to "carry your knowledge and skills with pride."