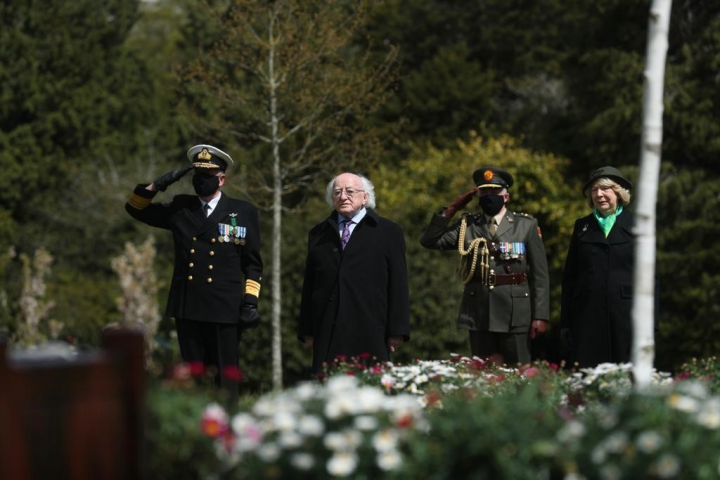 President Higgins led tributes to the 1916 Easter Rising leaders.
A State commemoration ceremony takes place each year at the Church of the Sacred Heart, Arbour Hill, the final resting place of the seven signatories of the Proclamation of the Republic and other executed leaders of the Easter Rising.
This year, the ceremony took place in two locations, with a significant part of the ceremony taking place at Áras an Uachtaráin.
President Higgins laid a wreath in honour of those who died in the 1916 Easter Rising, and a minute silence was observed.
In 2016, President Higgins led a series of events commemorating the 1916 Rising. A selection of the President's speeches during the centenary year have been published by the Government: 'Ceiliúradh agus Comóradh Céad Bliain 1916 – 1916 Centenary Commemorations and Celebrations' holds 35 speeches by President Higgins. They were delivered all around Ireland over a 2-year period, straddling the core centenary year of 2016 at both local and national events.
The book is available via the Government Publications Office, and for download online (free of charge).
Click here for more information about the President's work on "Ethical Remembrance".