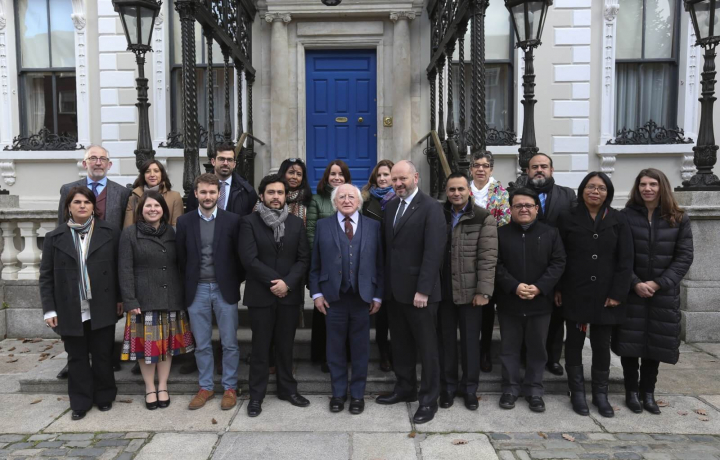 On Thursday, 24 November, President Michael D. Higgins inaugurated the first global memorial to murdered human rights defenders.

The Human Rights Defenders Memorial celebrates the lives and achievements of people who have been killed because they worked peacefully for the rights of others. The aim is to gather the names of the estimated 3,500 human rights defenders who have been killed since the adoption of the UN Declaration on Human Rights Defenders in 1998.
Throughout his life, President Michael D. Higgins has been a passionate campaigner for human rights and the promotion of peace and democracy in Ireland and many other parts of the world. Since his inauguration as the ninth President of Ireland, he has continued to focus his work on the themes of human rights, equality, and independent and creative thought.

In his speech at the launch of the Memorial, the President reflected on the threats to human rights and on the specific roles of human rights activists.
Click on the Video or Audio tab for more details.