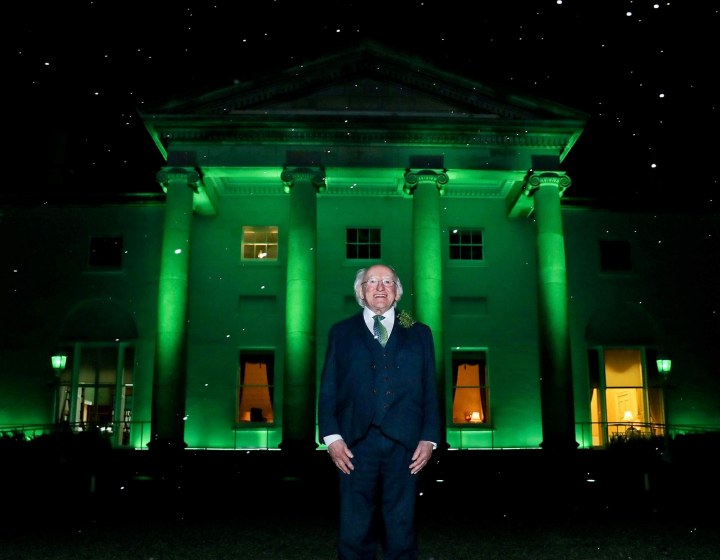 Each year, the President and Sabina Higgins mark St. Patrick's Day by hosting a reception for groups and people that have made a particular contribution to Irish society. Last year, the St. Patrick's Day reception focused on the achievements of women working in the fields of science and technology, and the year before that, the President honoured the Irish Naval Service for their lifesaving work in the Mediterranean.
This year, the President will use the St. Patrick's Day reception to pay tribute to people who have donated organs, as well as to recipients and medical personnel involved in transplant operations.
Click on the Photos, Video or Speeches tabs for more information.
Related events: