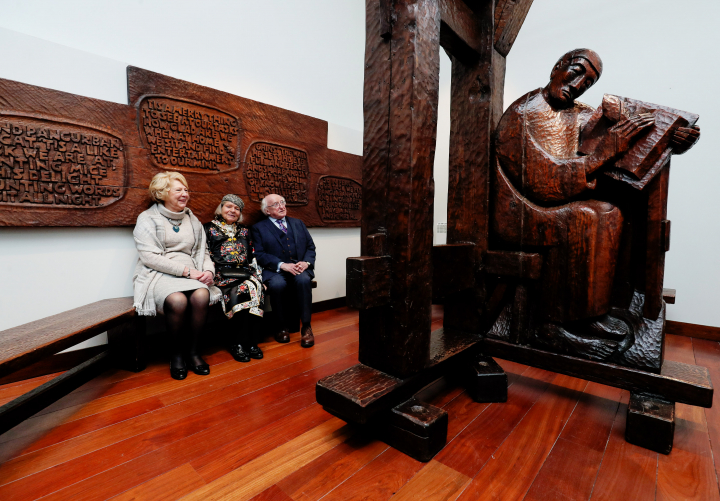 President Higgins hosted a reception to mark the installation of "Pangur Bán", a sculpture by Imogen Stuart, at Áras an Uachtaráin.

The piece is on loan to Áras an Uachtaráin from University College Dublin, where it had been on display. It has now been installed in the reception area of Áras an Uachtaráin, where many of the 20,000 people who visit the house annually will be able to view it.

The 1976 art installation is based on a 9th century poem, written in Irish and found on the margins of a manuscript in the monastery of St. Paul in Austria.