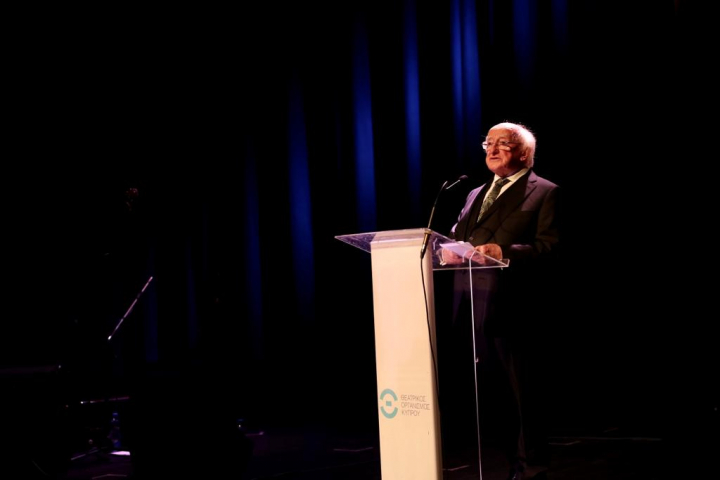 As part of his State Visit to Cyprus, President Higgins attended an event showcasing Irish and Cypriot music and poetry at the Cyprus Theatre Organisation (THOC).
The Cyprus Theatre Organisation, founded in 1971, is the State theatre of Cyprus, with the aim of promoting the dramatic arts.
The performance took place in an auditorium named after Evis Gavrielides, a renowned actor and theatre director and the first director of the THOC, was inaugurated in October 2012.
The concert was organised by Culture Ireland with support from the Embassy of Ireland, and included poetry, music and songs from Irish and Cypriot artists, including Ye Vagabonds, Jessica Traynor, Giannis Koutis and Kyriakos Charalambides.
Click the 'Audio' tab to listen to the President's address.