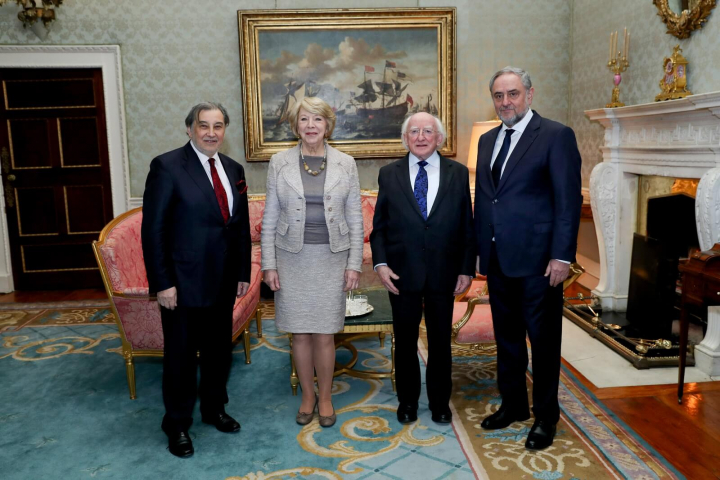 The President hosted a reception for delegates attending the World Jewish Congress, an international organisation representing Jewish communities around the world.
In his speech, the President spoke of the rise of fear, intolerance and entrenchment, and the importance of challenge these trends. The President suggested that the universal principles of human rights, as well as the Jewish tradition of universalism, provide the necessary values and ethical grounding for all those who are seeking to build a better world.
Click on the 'Audio', 'Video' or 'Speech' tabs for more information about the President's speech.