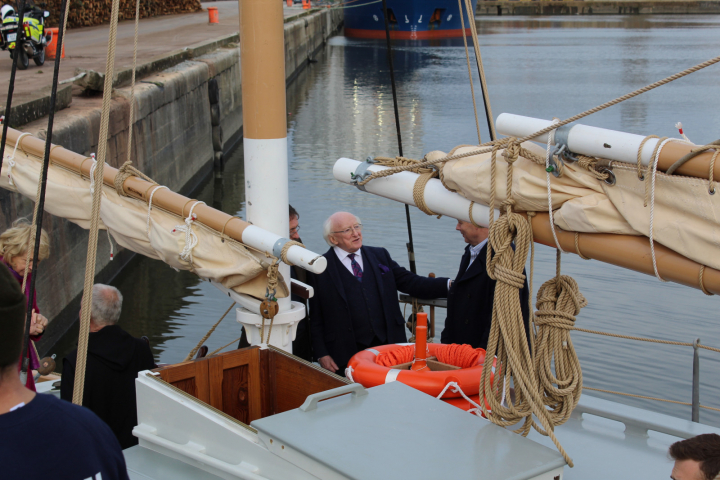 President Higgins visited the A.K. Ilen, Ireland's last surviving sail trading ship.
The ship was designed by Conor O'Brien, the first Irishman to sail around the world in a small boat, and it was built in Baltimore at the Fisheries School in 1926.
For 70 years the 80ft ketch was used as a cargo vessel in the tempestuous seas of the South Atlantic, before being brought back to Ireland in 1998. The Ilen is now the focal point for a maritime collaboration between the A.K. Ilen School for wooden boatbuilding in Limerick and Hegarty's boatyard in Old Court, near Skibbereen.
Click on the 'Photos' tab for more information.