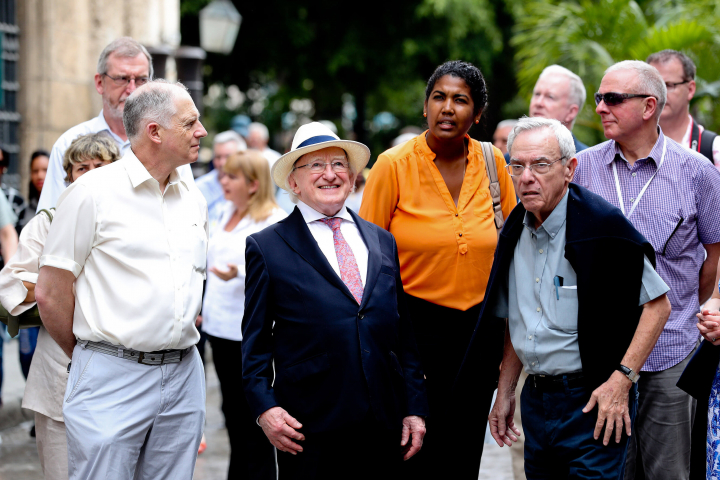 The President was accompanied by the City Historian of Havana, Dr. Eusebio Leal. Dr. Leal has held this important office since 1967 and has led restoration works of significant buildings around the city, which is a UNESCO World Heritage site.
Traces of Irish links with Cuba are visible in the Old City, for instance in the Calle Reilly, named after Alejandro O'Reilly who oversaw the fortification of Havana's harbour, when serving as second in command of the Spanish army, which took control of the island after it was handed over by the British, who had occupied the island in 1763.
The President also visited the Moro Cabaña complex, which overlooks the port of Havana.