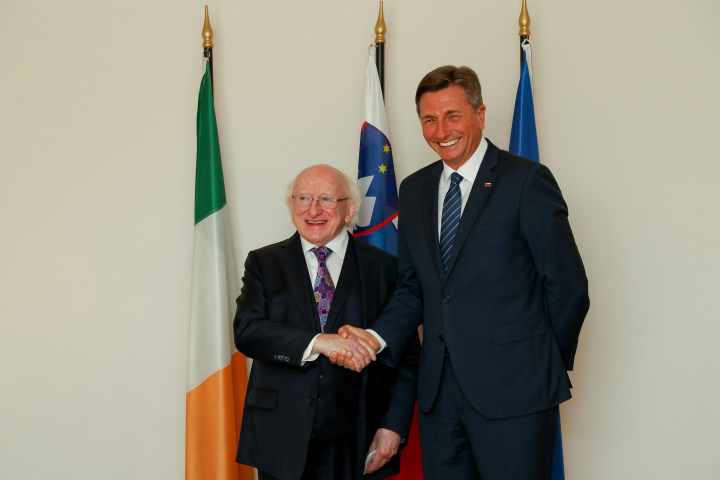 While in Athens, President Higgins had a number of bilateral meetings with fellow EU Heads of State.
On 10 October the President met the President of Slovenia, HE Borut Pahor.
The two leaders spoke about the future of the EU and then we'd for international cooperation to meet global challenges.
The Slovenian President expressed solidarity with Ireland in the face of Brexit, saying that Slovenia supported efforts for an orderly Brexit.