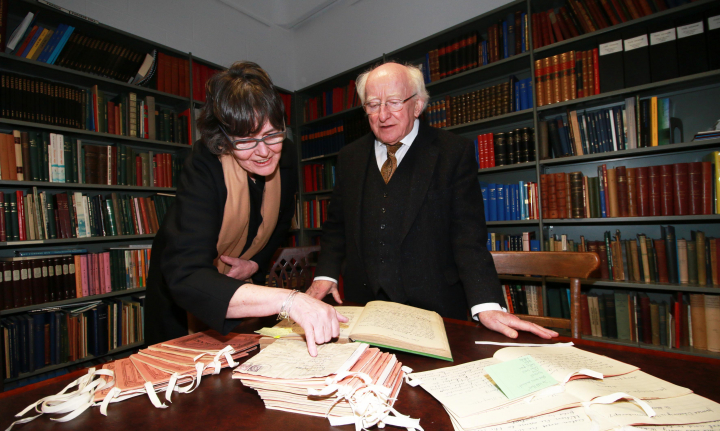 President Higgins visited the National Folklore Collection - Cnuasach Bhéaloideas Éireann - at University College Dublin to view some of the materials collected by scholars in both Irish and English dating back to the early 1900s.
Housed at University College Dublin, the collection was inherited from the Irish Folklore Commission in the 1970s. It is one of the largest collections of its type in the world and contains around 2 million manuscript pages, 12,000 hours of sound recordings, 80,000 photographs, and 1,000 hours of video material.
After visiting the National Folklore Collection, President Higgins addressed an international symposium entitled "Believing in the Tradition Archive" hosted by University College Dublin.
Click on the Speech tab to read the President's address.