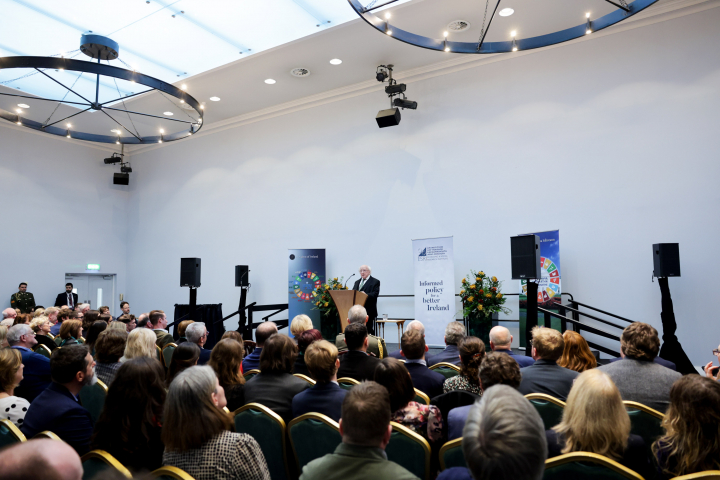 President Higgins delivered the Economic and Social Research Institute's Geary Lecture at an event in Áras an Uachtaráin.
The Geary lecture is organised each year by the ESRI and honours Dr R. C. Geary (1896 –1983), the first Director of the Institute. Dr Geary is regarded as the most eminent Irish statistician of the twentieth century. Lectures have been given by some of the world's foremost scholars in the fields of economics, statistics and sociology, including a number of Nobel Prize winners.
To listen to the President's lecture click the tab above.