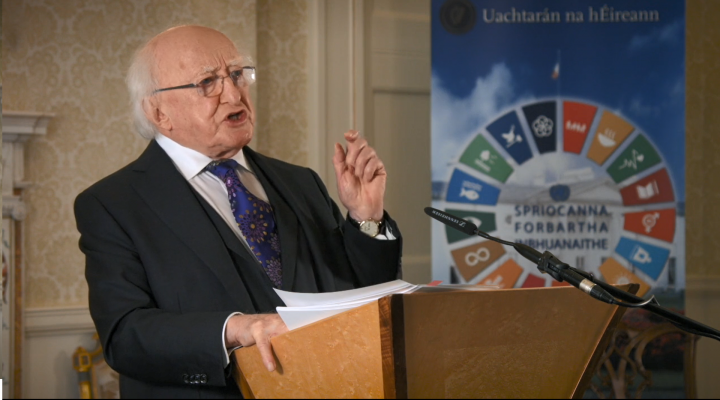 President Higgins delivered a keynote speech, entitled 'Europe and Africa: Towards a New Relationship' at an event organised by the Institute for International and European Affairs (IIEA).
In his address to the IIEA, President Michael D. Higgins reflected on the toll the Covid-19 pandemic has taken on communities, economies and societies.
The President discussed the coronavirus crisis as a global problem, which requires a global response, arguing that this crisis represents an opportunity for the global community to forge a new approach in its relationship with Africa.
You can watch the President's address here, or listen to it here.