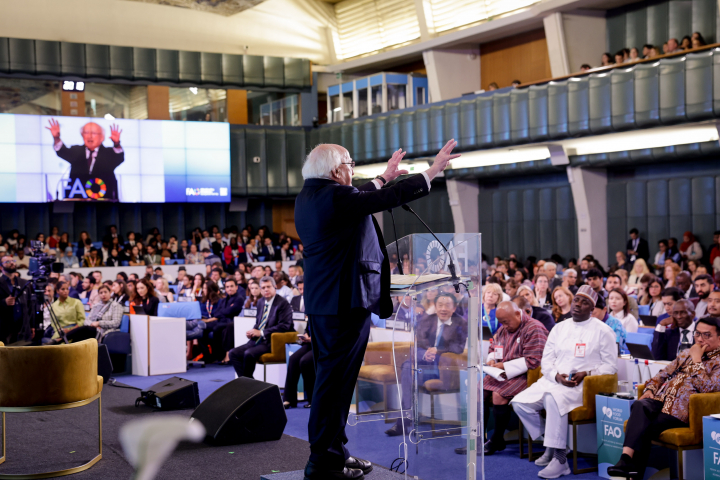 President Higgins delivered a keynote address the Closing Ceremony of the World Food Forum on Friday 20th October.
The Closing Ceremony was attended by member Representatives as well as all participants of the World Food Forum including members and those participating in the youth, science and investment forums.
The President addressed the topic: "What advice would you give to the youth to achieve agri-food systems' transformation?" to inspire the audience to work together to accelerate the transformation of our agri-food systems and to achieve the 2030 Agenda.