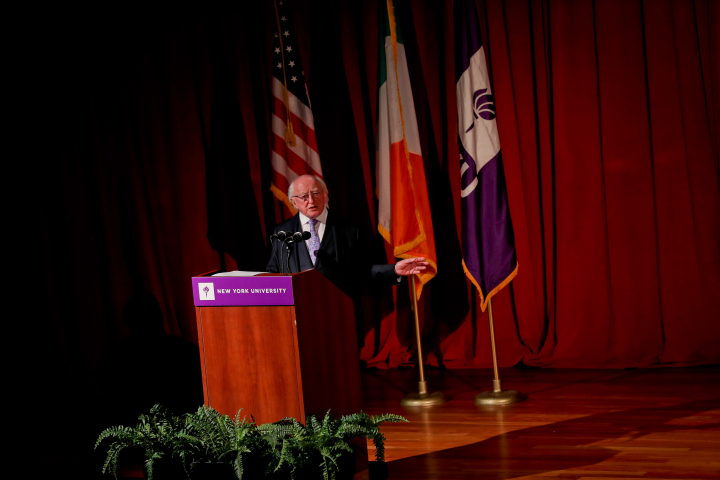 President Higgins gave a keynote address at New York University, a private research university founded in 1831.
In his address the President spoke about the importance to Ireland of the United Nations and of the need for greater international cooperation to address global challenges.
The President reflected on the nature of these global challenges, and the importance of re-connecting economic thinking with ecology and ethics, saying that public discourse and policy making must be based on an understanding of the complexities of our inter-dependent world.
The President delivered his speech in the Eisner & Lubin Auditorium at the Kimmel Center to students, faculty, staff of the University and of Glucksman Ireland House, the centre for Irish and Irish-American Studies at the University.
Click on the Speech, Audio or Photos tabs above for more information.