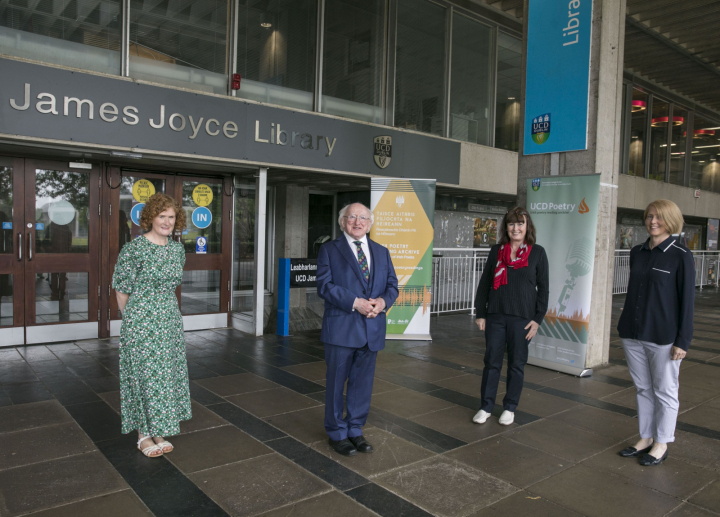 President Higgins contributed a number of poems to the Irish Poetry Reading Archive.
The archive is a central repository that holds recordings of Irish poets and writers, reading their own work and giving a very brief overview of the context and circumstances that influenced the writing of their poems.
It holds the work of poets North and South of the border and makes them freely available. Poets that have contributed their readings include Paula Meehan, Theo Dorgan, Michael Longley, Bernard O'Donoghue, Moya Cannon, Gabriel Rosenstock, Padraig MacFhergusa and Anthony Cronin.
The archive is available online via https://libguides.ucd.ie/ipra