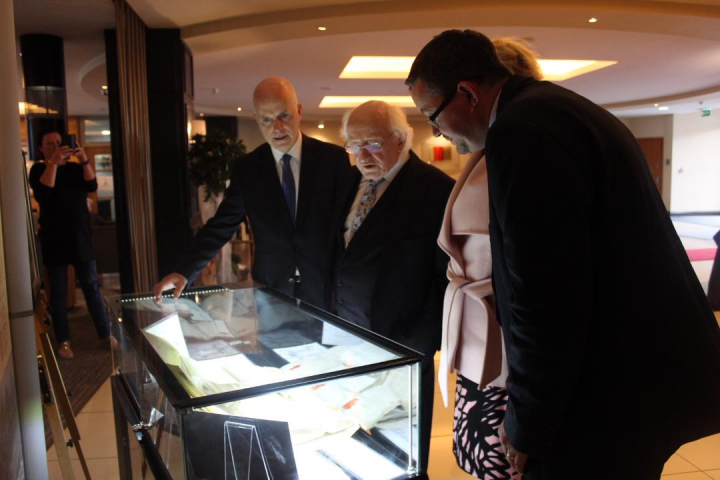 President Michael D. Higgins addressed the World Canals Conference in Athlone.

The conference, which brought together waterway enthusiasts, professionals and academics from around the world, highlighted issues relating to canal management and development.

As Minister for Arts, Heritage, Gaeltacht and the Islands, the President drove the re-vitalisation of the canal networks, including the reconnection of the Royal and Grand Canals, and contributed to the development of over 1000km of navigable waterways.
Click on the 'Speech' tab above to read, or the 'Audio' tab to listen to, the President's speech.

In May 2017, President Michael D. Higgins was the guest of honour at an event in Clondra, Co. Longford, commemorating the opening of the Royal Canal in 1817.
Click here for more information.