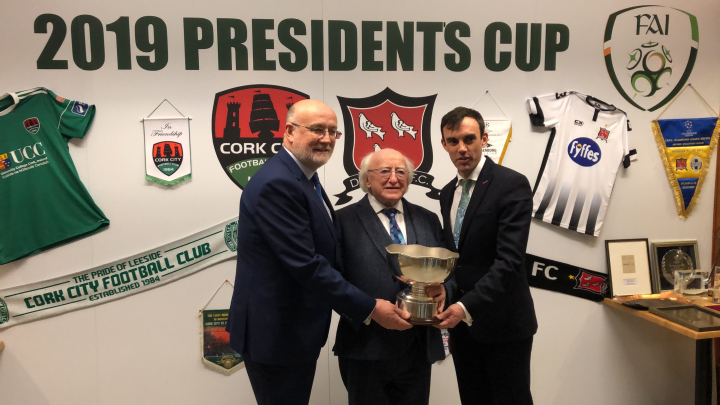 President Higgins will attend the 2019 President's Cup match in Turners Cross, between Cork City FC and Dundalk FC.

The match will be the sixth contest for the President's Cup, and the fourth consecutive meeting of Cork City and Dundalk.

The President's Cup was introduced in 2014 in honour of President Michael D. Higgins and the annual event marks the start of the new season in the top tier of Irish football.