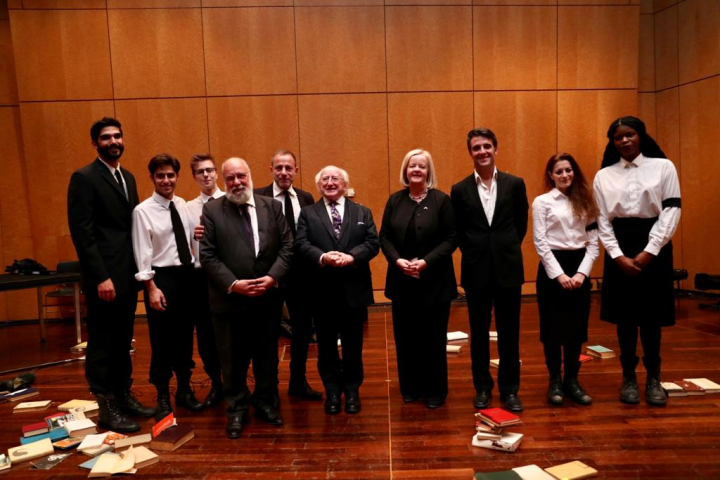 In Athens, President Higgins attended a performance of "Lessons of War II: Sicilian Drama", a dramatisation of Thucydides' history of the Peloponnesian War.
The play traces the politics and colonial hubris behind ambitious plans for rule over the West, leading up to the crushing defeat of the Athenian forces and the final collapse of expansionist plans.
After the play, the President met the cast and staff of the theatre.