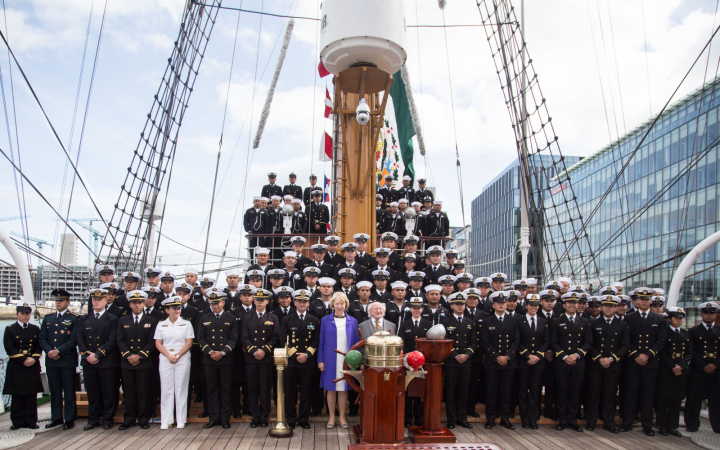 President Higgins visited the Tall Ship Cuauhtémoc, the Mexican training ship docked in Dublin as part of its Northern European tour.
President Higgins also visited the ship in June 2015, to mark the 40th anniversary of diplomatic links between Ireland and Mexico.
In his speech (click Speech tab above) the President highlighted the shared history between Mexico and Ireland, and pointed out that during the Spanish colonisation of Mexico, several Spanish Viceroys were of Irish descent, and that many Irish migrants made their homes in Mexico.
In October 2013, President Higgins visited Mexico, where he highlighted the many links between the two countries. See for instance the President's speech to the Irish community in Mexico and his speech about the St. Patrick's Battalion who fought as part of the Mexican Army in the Mexican–American War.