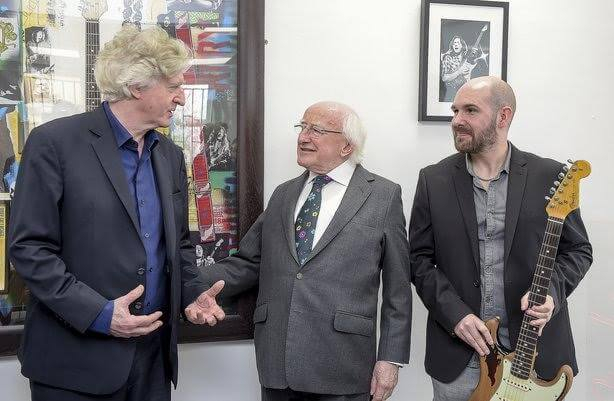 President Higgins paid tribute to Irish legendary Irish guitarist Rory Gallagher, dedicating the board room at Fender Guitars Irish offices.
The President paid tribute to Rory and spoke of his ability as a live performer.
On the 20th anniversary of the singer's death, in 2015, the President had spoken of his admiration for Gallagher, his talent and his lasting influence on rock music. You can read the President's speech here.