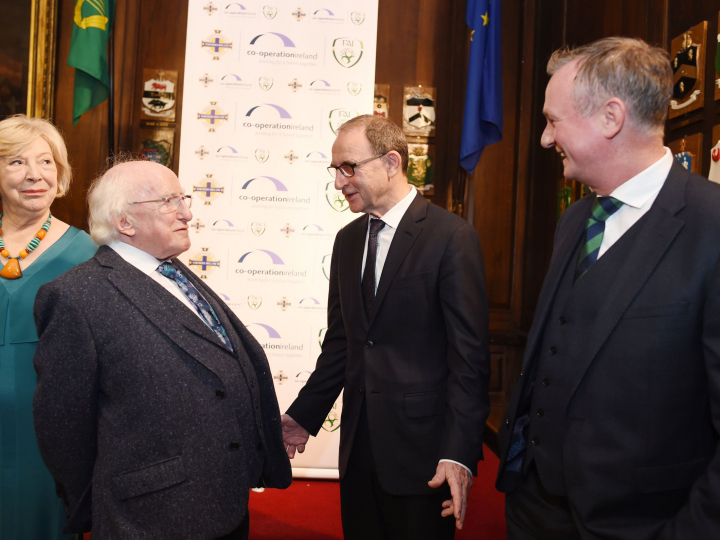 The President attended a gala dinner organised by Co-operation Ireland.
The dinner took place on the eve of the international soccer match between the Republic of Ireland and Northern Ireland. CEOs of both Football Associations, and the managers of both teams, Martin and Michael O'Neill, will be in attendance.
President Michael D. Higgins is Joint Patron of Cooperation Ireland, together with HM Queen Elizabeth II.
In his speech, the President reflected on previous meetings between the two teams, and the role of soccer in bringing peoples, nations and continents together. - Read the text of the speech by clicking on the 'Speech' or listen to the speech by clicking on 'Audio'.