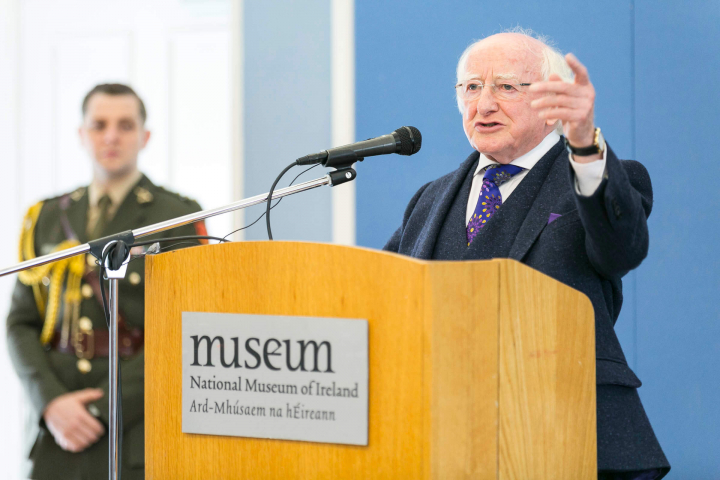 The National Museum of Ireland Decorative Arts & History section opened its doors in September 1997.
The museum is housed in Collins Barracks in Dublin, which served as an army base for nearly 300 years before being renovated for use as a museum.
On previous occasions, the President has spoken of the historic significance of the Barracks and the role they have played in so many chapters of Ireland's complex past, and has paid tribute to the Museum, which has played an important role in fostering public appreciation and understanding of Irish history.
You can read, or listen to the President's speech, by clicking on the links below.