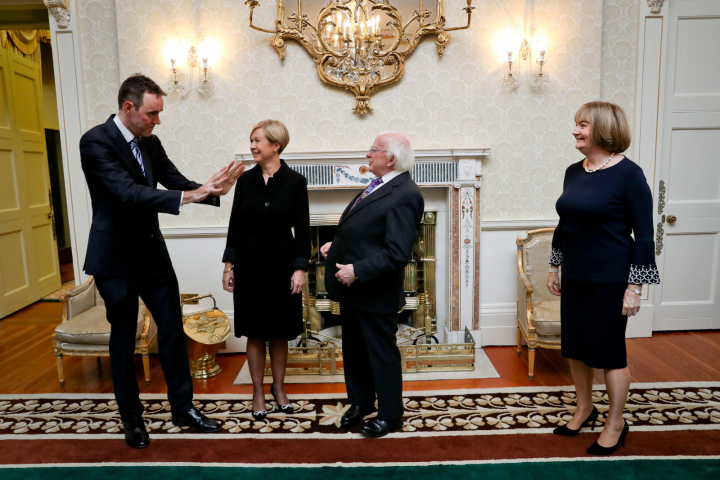 President Higgins appointed Caroline Costello to the Court of Appeal, Judge Kennedy to Court of Appeal and Mr. Gareth Simons SC to the High Court.
The Constitution gives the President the power to appoint the Taoiseach, on the nomination of Dáil Éireann, and other members of the Government on the nomination of the Taoiseach, after Dáil approval. Other office holders appointed by the President, on the advice of the Government, include Judges, the Attorney General, the Comptroller and Auditor General, and Commissioned officers of the Defence Forces.
For more information on the President's Constitutional role, click here.