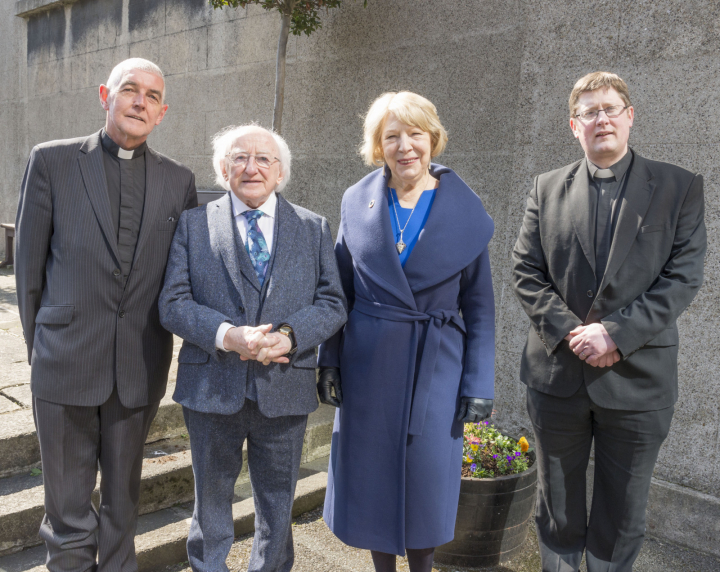 President Higgins visited St, Michan's Church, in Dublin's Church Street, which was founded in 1095 A.D.
The church is renowned for its pre-Victorian interior and for the five long burial vaults containing the mummified remains of many of Dublin's most influential families from 1600 to 1800.
In February this year, a crypt in the church was vandalised and the head of an 800-year-old mummy, known as The Crusader, was stolen.