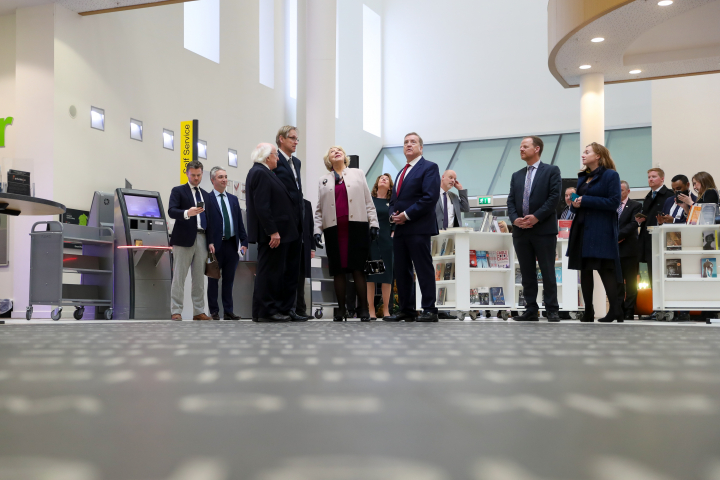 President and Sabina Higgins viewed a selection of records and letters relating to the history of Irish migration through the port of Liverpool.
The records include a rare recording of recollections by men who were associates of James Larkin and who took part in Liverpool's 1907 Dock Workers' Strike.
Liverpool Central Library's first Writer-In-Residence, Catherine Morris, spoke to the President and Sabina about her city-wide project "Intimate Power - Autobiography of a City", which combined photo essays and community interviews recorded as significant sites across Liverpool.